100% Online MBA from King University
Career-Focused. Student-Centered. Success-Oriented.
Request More Information
Fill out the form to start your King journey today.
Note: All fields required.
Train for Leadership. Advance Your Career.
At King University, our online MBA program prepares working adults to go further in the world of business and enter leadership positions in their field. Featuring three concentrations, the online MBA program allows you to tailor your education to match your unique professional interests and needs. A fully online program, the MBA offers you the ultimate flexibility when earning your degree.
As a Master of Business Administration online student, you'll learn a host of skills applicable to your professional growth. Throughout the program, you'll study management, research, theoretical systems, quantitative analysis, ethical practices, and more, preparing you to become an effective and strategic business leader in a variety of settings.
The online MBA offers three concentrations, allowing you to tailor your course of study to fit your unique professional goals. We offer concentrations in:
Healthcare Administration
Management
Project Management
Our unwavering commitment to our students means that you'll receive the education you need for meaningful professional and personal growth through a relevant and industry-specific course of study. Discover today why King University has the difference you need to advance your career.
King University and many of its individual programs maintain academic standards by continually meeting the rigorous requirements necessary for accreditation.
King University is accredited by the Southern Association of Colleges and Schools Commission on Colleges to award associate, baccalaureate, master's, and doctoral degrees.
King University is certified to operate in Virginia by the State Council of Higher Education for Virginia.
King University is SCHEV certified to operate in Virginia. Primary location SWCC Cedar Bluff.
Choose from Three Specializations
In addition to the core Master of Business Administration online coursework, you can focus your MBA studies. The online MBA concentration tracks are designed to thoroughly prepare you to enter the industry and position of your choice.
Geared towards business professionals who want to work in health care, this concentration provides students with vital knowledge of the healthcare system. You'll learn how to make financial, structural, and legal decisions in healthcare organizations.
The Management concentration is designed to help you gain solid knowledge and skills in business operations and management. You'll learn how to develop effective management strategies for sustainable competitive advantages.
The Project Management concentration is ideal for students who want to step into leadership roles in managing complex projects. Courses delve into project management processes and equip you with the skills to plan and problem-solve with creative and critical thinking abilities.
Who We Are
King University is a Presbyterian-affiliated, doctoral-level comprehensive university dedicated to the integration of rigorous academic programming and the exploration of faith. For more than 150 years, we have offered students the opportunity to excel as thoughtful, resourceful, and responsible citizens with a passion for serving the world.
The Benefits of Online Learning
Learning in an online format provides the opportunity to adjust your academic path based on your personal preferences. You'll have the chance to spend as much time with instructional materials as you need. King University's online programs offer the same course of study and level of academic rigor as our on-campus counterparts. You'll have access to the same experienced faculty and faith-based learning environment, and connect with your peers in a caring community atmosphere.
Request Info
A Curriculum Built for Success
At King University, the online MBA incorporates case analysis with individual preparation and small group discussions. The curriculum also adopts and implements creative components designed for personal skill development, such as team-based learning models. You'll study a range of managerial topics, such as:
Project management
Problem solving
Business communication
Policy development
Ethical decision making
Research methods
Statistics analysis
Plan development and assessment
Courses you may take in this program include:
This course addresses the critical need of managing human resources for organizational effectiveness. Topics include motivating individuals and teams, performance evaluation, distribution of power, information, and resources; intervention in systems; and creation of change-oriented cultures.
In-depth analysis of the various managed healthcare delivery models. Emphasis is given to the managed care continuum. Topics include types of managed care organizations, provider payment plans, utilization control, underwriting and rate setting, management, and marketing aspects, and legal and healthcare policy issues.
In this course, graduate learners examine strategic processes that influence the direction of an organization. Graduate learners explore techniques for defining the mission and objectives of an enterprise, understanding competitive forces and industry dynamics, analyzing components of sustained competitive advantage, matching organizational strengths with environmental opportunities, and developing strategies and policies to achieve the organization's mission and balance the interests of relevant stakeholders.
An advanced study of the field of operations management and decision theory as related to business, economic, and industrial decision-making in a changing global and technological environment. Emphasis is placed on the business processes that transform organizational and human resources into value-added goods and services. Extensive use of the spreadsheet as a decision support tool is integrated throughout the course.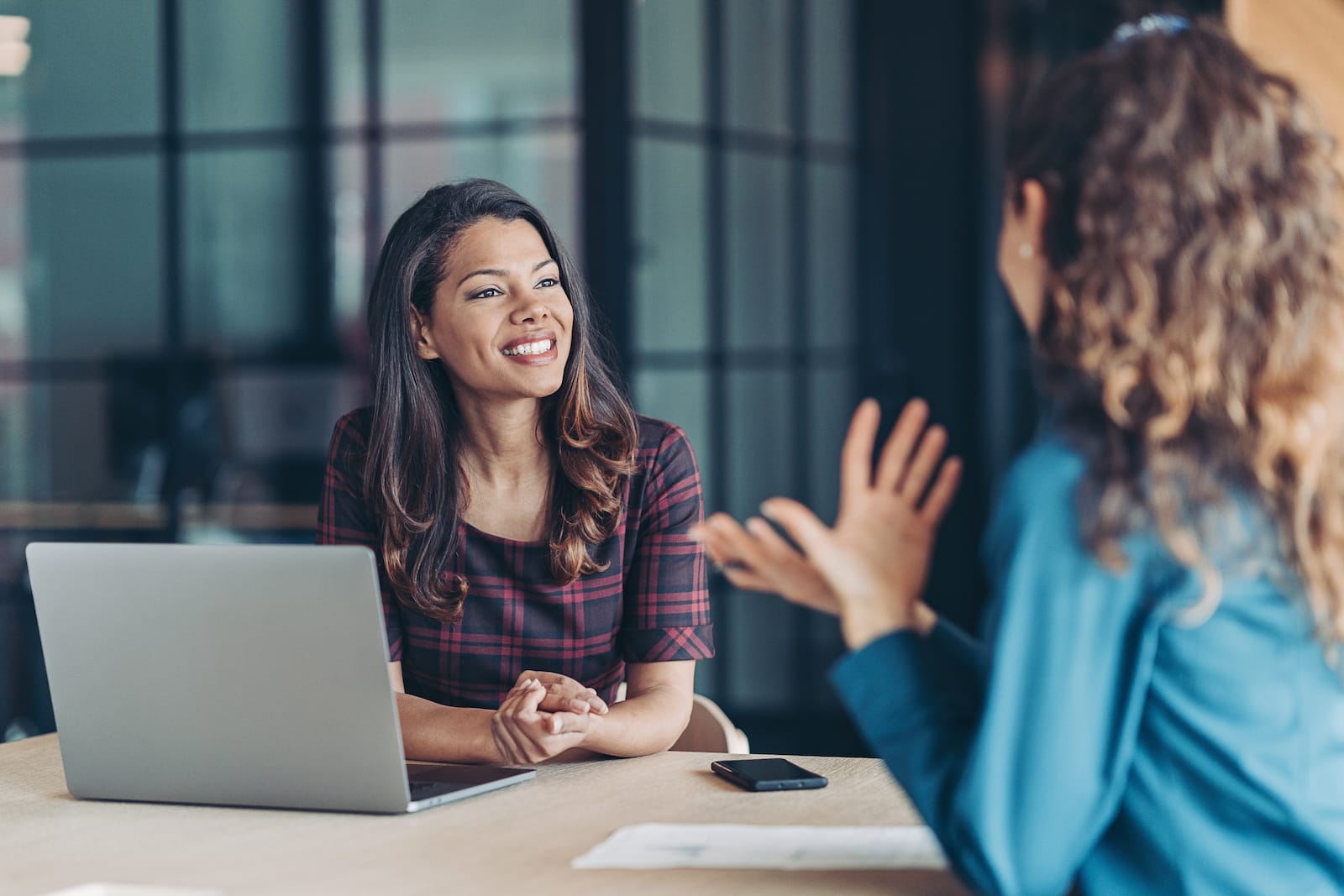 Embark on Your Management Career
An MBA degree not only equips you with marketable business management skills but also leaves you with ample career opportunities. The demand for highly skilled professionals in the intricacies of business management and leadership is on the rise.
According to the Bureau of Labor Statistics, employment in management occupations is projected to grow 9 percent from 2020 to 2030 and will result in about 906,800 new jobs.1
Average Salary for MBA Positions:
Human Resources Manager $121,2202
Project Manager $77,4203
Senior Financial Analyst $82,8594
Operations Manager $56,2215
Marketing Director $110,6896
Chief Technology Officer $184,3607
Business Consultant $79,4138
Sources:
"Management Occupations," Occupational Outlook Handbook, Bureau of Labor Statistics, U.S. Department of Labor. Retrieved March 18, 2022, from https://www.bls.gov/.
"Human Resources Managers," Occupational Outlook Handbook, Bureau of Labor Statistics, U.S. Department of Labor. Retrieved March 18, 2022, from https://www.bls.gov/.
"Project Management Specialists and Business Operations Specialists, All Other," Occupational Employment and Wage Statistics, Bureau of Labor Statistics, U.S. Department of Labor. Retrieved March 18, 2022, from https://www.bls.gov/.
"How much does a Senior Financial Analyst make?" Glassdoor.com. Retrieved March 18, 2022, from https://www.glassdoor.com/.
"How much does an Operations Manager make?" Glassdoor.com. Retrieved March 18, 2022, from https://www.glassdoor.com/.
"How much does a Marketing Director make?" Glassdoor.com. Retrieved March 18, 2022, from https://www. glassdoor.com/.
"How much does a Chief Technology Officer make?" Glassdoor.com. Retrieved March 18, 2022, from https://www.glassdoor.com/.
"How much does a Business Consultant make?" Glassdoor.com. Retrieved March 18, 2022, from https://www.glassdoor.com/.