100% Online Master of Science in Nursing
Career-Focused. Student-Centered. Success-Oriented.
Request More Information
Fill out the form to start your King journey today.
Note: All fields required.
Multiple start dates per year
Professional Advancement for Future Nursing Leaders
Reach the next phase of your nursing career with the online Master of Science in Nursing at King University. With three unique concentrations, you'll have the opportunity to improve the quality of your specialty practice, expand critical nursing skills, and build the experience you need to enter positions of leadership within your field.
You can choose from Nurse Educator, Nursing Leadership and Administration, and Pediatric Nurse Practitioner options to customize the program for your career goals. Taught fully online, our program enables you to continue working while earning a master's degree. RN to BSN students can seamlessly transition to our MSN program, making it easier than ever to go further, faster.
Our unwavering commitment to our students means that you'll receive the education you need for meaningful professional and personal growth through a relevant and industry-specific course of study. Discover today why King University has the difference you need to advance your career.
King University and many of its individual programs maintain academic standards by continually meeting the rigorous requirements necessary for accreditation.
King University is accredited by the Southern Association of Colleges and Schools Commission on Colleges to award associate, baccalaureate, master's, and doctoral degrees.
King University is certified to operate in Virginia by the State Council of Higher Education for Virginia.
The School of Nursing programs are fully approved by the Tennessee Board of Nursing and are members of the American Association of Colleges of Nursing. The baccalaureate degree program in nursing, master's degree program in nursing and Doctor of Nursing Practice program at King University are accredited by the Commission on Collegiate Nursing Education
Three Paths to your Future in Nursing
The online MSN at King University lets you choose from three concentrations to ensure you can pursue your specific career goals.
Train future nurses and improve the quality of patient care. MSN Nurse Educator students study advanced topics like pathophysiology, health promotion and physical assessment, teaching principles, curriculum development, and more. Graduates are prepared to become instructors in healthcare or academic settings.
Prepare for success in various leadership and administration roles in the healthcare field. MSN – Nursing Leadership and Administration students explore topics in healthcare systems, transformational strategies, accounting, and more. Gain a business perspective on the healthcare industry, and complete an individually designed practicum to graduate ready to influence the future of nursing. Advance to executive roles and other high-level management positions.
Advance your career as a primary care provider for children from birth to adolescence. The MSN – Pediatric Nurse Practitioner concentration includes specialized coursework in health promotion, pediatric growth and development, acute and chronic disease management, and more. You will learn to care for children, women, and families using a holistic approach to health and wellness. Graduates are eligible to sit for the pediatric nurse practitioner exam to become certified PNPs.
Who We Are
King University is a Presbyterian-affiliated, doctoral-level comprehensive university dedicated to the integration of rigorous academic programming and the exploration of faith. For more than 150 years, we have offered students the opportunity to excel as thoughtful, resourceful, and responsible citizens with a passion for serving the world.
The Benefits of Online Learning
Learning in an online format provides the opportunity to adjust your academic path based on your personal preferences. You'll have the chance to spend as much time with instructional materials as you need. King University's online programs offer the same course of study and level of academic rigor as our on-campus counterparts. You'll have access to the same experienced faculty and faith-based learning environment, and connect with your peers in a caring community atmosphere.
Request Info
A Curriculum Built for Healing
Our accredited online Master of Science in Nursing offers a rigorous synthesis of theory, research, and hands-on practice The program requires 36-45 semester hours for completion, depending on the concentration you select.
Courses you may take in this program include:
This core course provides an overview of social, political, and cultural issues impacting today's global healthcare system, enabling you to explore and develop strategies to be influential in social and health policy formation and consumer health advocacy. Global awareness including an understanding of ethical and legal accountability, patient vulnerability, and culturally-sensitive care are emphasized. In-depth exploration of strategies for health promotion and disease prevention for communities are highlighted in this course.
This course provides an introduction to the principles of teaching and learning in the context of nursing education. A variety of strategies to facilitate learning in cognitive, psychomotor, and affective domains are introduced. You will develop learning activities for the traditional, non-traditional, and online learning environments. The use of evidence-based theories to support teaching and learning are explored. You will analyze individual factors which impact learning and may require adaptation of teaching strategies.
This course provides the pediatric nurse practitioner student with a foundational theoretical and knowledge base of the developmental needs of children. Emphasis is placed on the provision of the developmentally appropriate health promotion and disease prevention methods. The course focuses on developmental milestones, nutrition anticipatory guidance, safety, screening, and immunizations for children, birth through adolescence.
Optimal patient care starts with financially secure healthcare organizations. In this course, students will explore topics such as insurance and reimbursement, financial accounting, case flows, profit analysis, cost allocation, service line costing, budgeting, debt, risk analysis, capital structure, and revenue cycles. Financial theories and practical tools needed to make crucial financial decisions are included.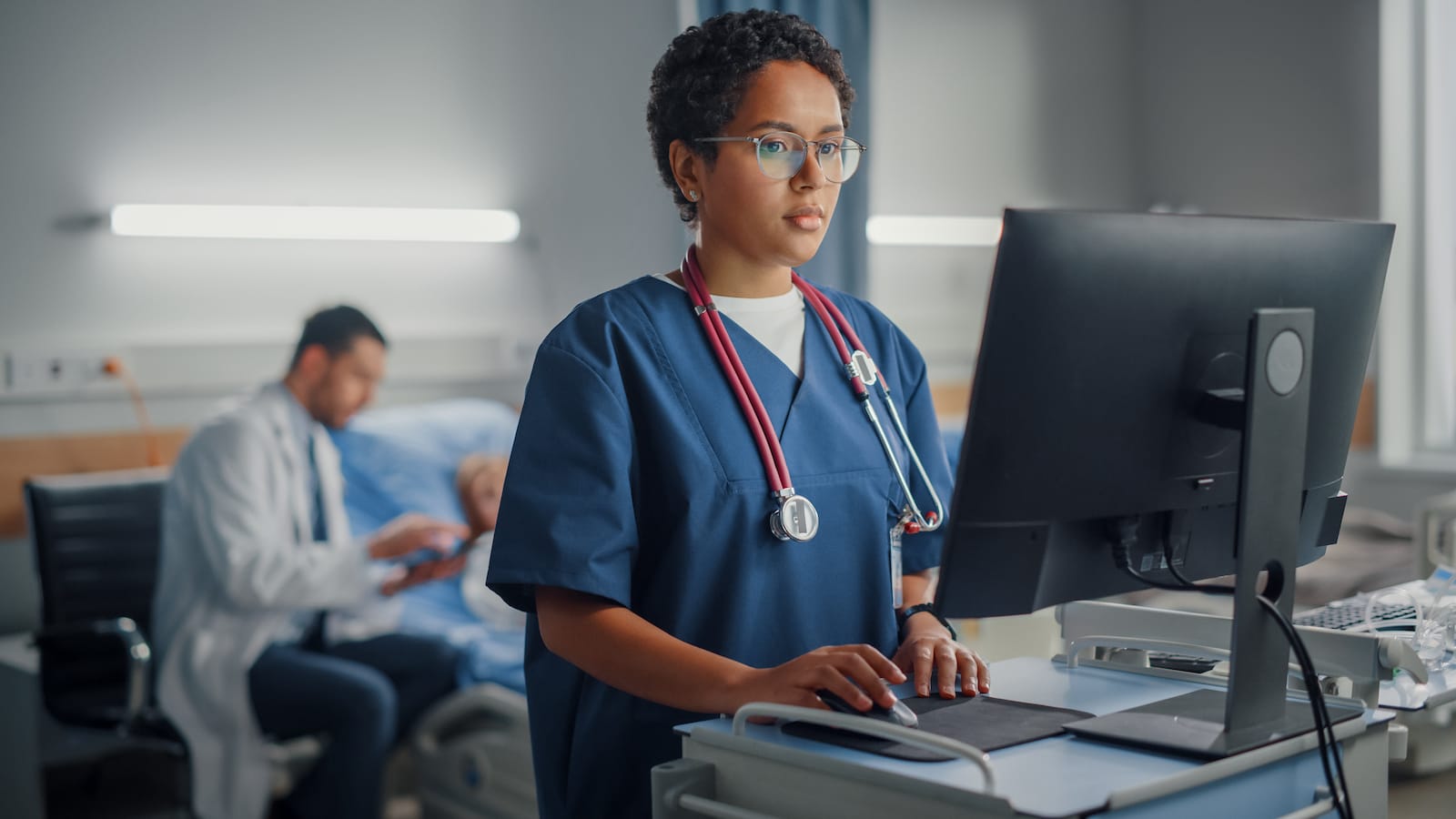 Step Up to In-Demand Careers
King University's online MSN program can increase your earnings and let you build a career in advanced nursing and leadership. Employment in healthcare occupations is projected to grow 13 percent from 2021 to 2031, much faster than the average for all occupations, adding about two million new jobs.1
Average Annual Salaries in Nursing
Clinical Nurse Leader $87,4642
Clinical Educator $81,3053
Nursing Officer $138,3824
Pediatric Nurse Practioner $96,1115
Sources:
"Healthcare Occupations," Occupational Outlook Handbook, Bureau of Labor Statistics, U.S. Department of Labor. Retrieved Feb. 27, 2023, from https://www.bls.gov/.
"Average Clinical Nurse Leader Salary," Payscale.com. Retrieved Feb. 27, 2023, from https://www.payscale.com/.
"Average Clinical Educator Salary," Payscale.com. Retrieved Feb. 27, 2023, from https://www.payscale.com/.
"Average Chief Nursing Officer Salary," Payscale.com. Retrieved Feb. 27, 2023, from https://www.payscale.com/.
"Average Pediatric Nurse Practitioner Salary," Payscale.com. Retrieved Feb. 27, 2023, from https://www.payscale.com/.