Online Nursing Degrees
Career-Focused. Student-Centered. Success-Oriented.
Request More Information
Fill out the form to start your King journey today.
Multiple start dates per year
Fast Track Your Nursing Career
Now offering a one-time $500 scholarship for Fall 2022 RN-BSN eligible students!*
At King University, we successfully prepare working nurses for what's next. Designed specifically for those currently in the nursing field, our online degree programs train you to improve patient outcomes, build advanced competencies, and enter higher positions of management within your field. Our online nursing degrees are presented in a flexible format to fit the demanding schedules of working healthcare professionals. King University has been recognized as a College of Distinction for the quality of our nursing degrees.
King University's online nursing programs include:
RN to BSN
Master of Nursing (MSN)
Doctor of Nursing Practice (DNP)
Our unwavering commitment to our students means that you'll receive the education you need for meaningful professional and personal growth through a relevant and industry-specific course of study. Discover today why King University has the difference you need to advance your career.
King University and many of its individual programs maintain academic standards by continually meeting the rigorous requirements necessary for accreditation.
All nursing degree programs at King University are accredited by the Commission on Collegiate Nursing Education (CCNE).
The School of Nursing programs are fully approved by the Tennessee Board of Nursing and are members of the American Association of Colleges of Nursing.
King University is accredited by the Southern Association of Colleges and Schools Commission on Colleges to award associate, baccalaureate, master's, and doctoral degrees.
King University is certified to operate in Virginia by the State Council of Higher Education for Virginia.
Our Online Nursing Programs
The online nursing programs at King University give you the expertise and credentials you need to advance your healthcare career. Depending on your current education level and career goals, you can choose from the following:
Designed for working RNs who wish to finish their bachelor's degree, the online RN to BSN program trains you in the skills you need to build advanced competencies, improve patient outcomes, and take the next step in your career. Key topics of study include healthcare informatics, evidence-based practice, health assessment, spiritual and cultural considerations in nursing, ethics and leadership.
Qualify for leadership positions in nursing, increase your earning potential and prepare for post-graduate work if you wish to go even further in your career. In our MSN program, you'll choose from three in-demand concentrations of study:
Leadership
Nurse Educator
Pediatric Nurse Practitioner
Offered in a part-time blended format, our DNP is an academically rigorous program that prepares you to integrate Christian faith, scholarship, and service into your career and daily life as a nursing leader. In addition to required face-to-face colloquia and clinical hours, you'll complete online coursework with topics in:
Theoretical and philosophical foundations of nursing practice
Evidence-based practice
Nursing informatics
Translational research
Population health epidemiology and data analysis
Leadership in complex healthcare systems and organizations
Healthcare policy and advocacy
Who We Are
King University is a Presbyterian-affiliated, doctoral-level comprehensive university dedicated to the integration of rigorous academic programming and the exploration of faith. For more than 150 years, we have offered students the opportunity to excel as thoughtful, resourceful, and responsible citizens with a passion for serving the world.
The Benefits of Online Learning
Learning in an online format provides the opportunity to adjust your academic path based on your personal preferences. You'll have the chance to spend as much time with instructional materials as you need. King University's online programs offer the same course of study and level of academic rigor as our on-campus counterparts. You'll have access to the same experienced faculty and faith-based learning environment, and connect with your peers in a caring community atmosphere.
Request Info
Curricula Built for Relevance
King University seeks to educate students in an academically rigorous setting that integrates Christian faith, scholarship, service, and professional advancement. Through our degree programs, our graduates go on to lead meaningful lives of achievement.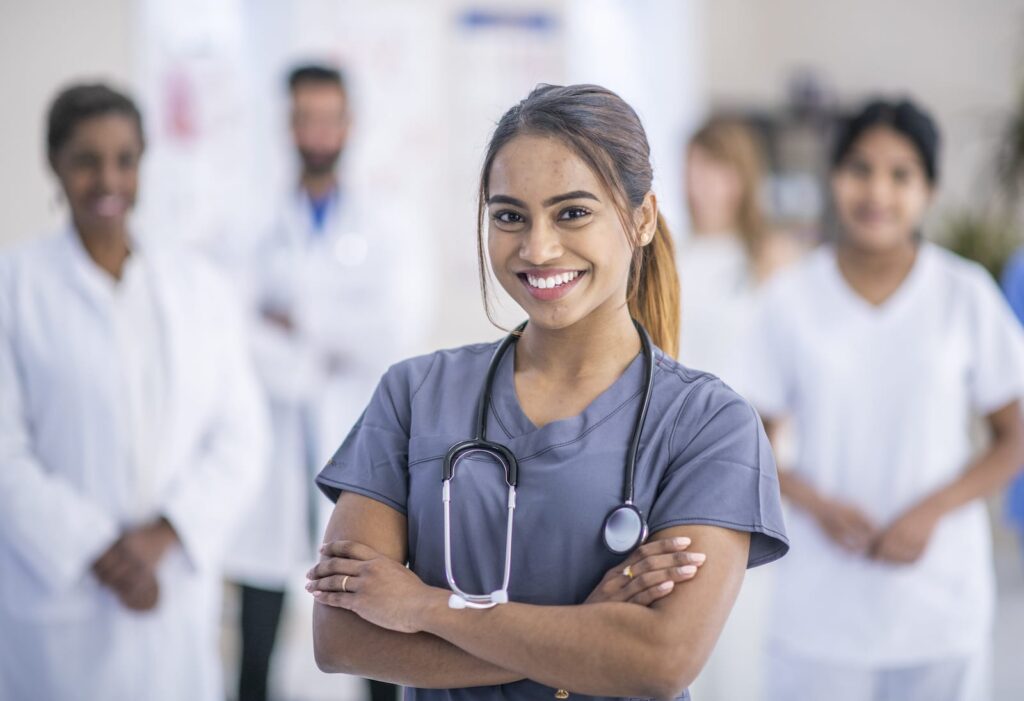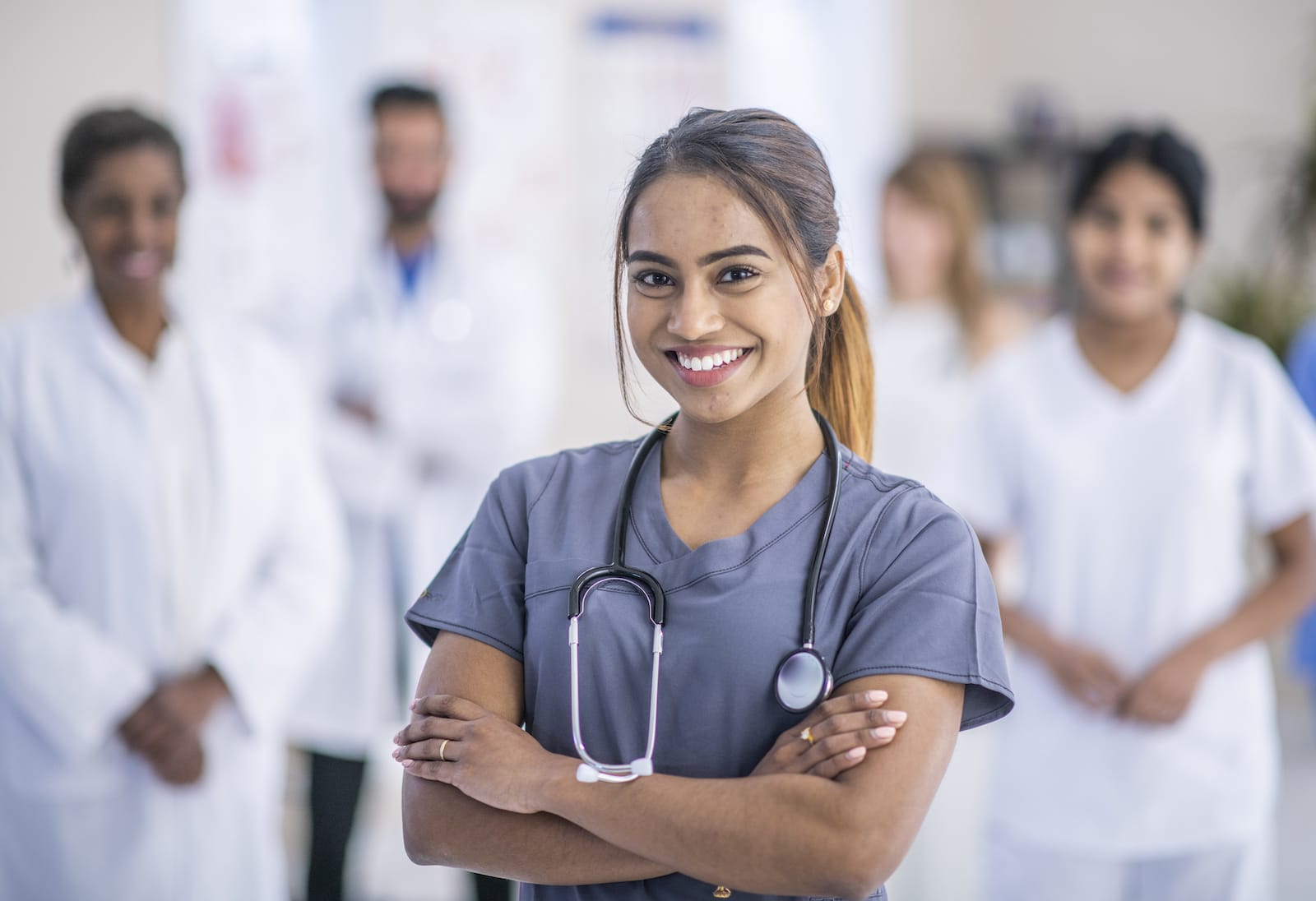 Build a Career as a Healer
Nurses are in high demand across the country. An aging population, a generation of nurses going into retirement and a shortage of physicians have resulted in a need for both skilled nurses, as well as nurse leaders such as nurse educators and nurse practitioners. With this demand comes good salaries at every level of nursing, but particularly for nursing professionals with higher levels of education. For instance, a licensed practical nurse makes an average of $48,0701 a year, but a registered nurse makes almost $30,000 more than that.
Average Annual Salaries for Nursing Careers
Registered Nurse $77,6002
Clinical Nurse Manager $86,9023
Nursing Director $156,1744
Nurse Educator $103, 1605
* Students must enroll in one of King University's Bachelor of Science in Accounting, Bachelor's or Master's in Social Work or RN-BSN programs, be accepted by the institution, and start classes on or before September 26, 2022 or October 17, 2022 in order to be eligible for this scholarship. A limited number of tuition discount scholarships (20) are available on a first-come, first-serve basis. Eligible students will receive a total credit towards tuition of $500 which shall be provided upon enrollment in the program. If the student drops, or is administratively withdrawn they are no longer eligible for the scholarship. To confirm tuition discount and online program details, please consult an enrollment counselor at aeshoemaker@king.edu. Please note that the scholarship offer is for tuition only and could affect your financial aid award. Please contact the Financial Aid office to discuss it further. Information presented may be revised without notice.
Sources:
"Licensed Practical and Licensed Vocational Nurses," Occupational Outlook Handbook, Bureau of Labor Statistics, U.S. Department of Labor. Retrieved April 28, 2022, from https://www.bls.gov/.
"Registered Nurses," Occupational Outlook Handbook, Bureau of Labor Statistics, U.S. Department of Labor. Retrieved April 28, 2022, from https://www.bls.gov/.
"Clinical Nurse Manager Salary in the United States," Salary.com. Retrieved April 28, 2022, from https://www.salary.com/.
"Nursing Director Salary in the United States," Salary.com. Retrieved April 28, 2022, from https://www.salary.com/.
"Nurse Educator Salary in the United States," Salary.com. Retrieved April 28, 2022, from https://www.salary.com/.